DOWNLOAD THE LATEST VLC SOFTWARE UPDATED IN PLAYSTORE
Just a couple of days after its last update, VLC for Windows Phone has received yet another new version, bumping the application to version 1.3.2 and bringing along some performance improvements as well as bug fixes.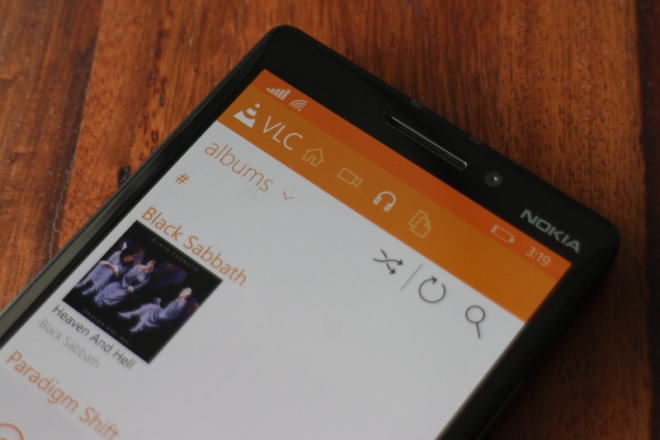 The update not only fixes responsive design and UX issues in Search Pages, it also adds a new back button. The updated app now communicates better with the Windows Phone's background audio task so it consumes less CPU resources and in turn battery. In addition, the update also brings along fixes to "a dozen of tiny bugs/crashes." The latest update is now available for download from the official Microsoft Windows Phone Store.