Syrian military helicopter crashes, insurgents capture crew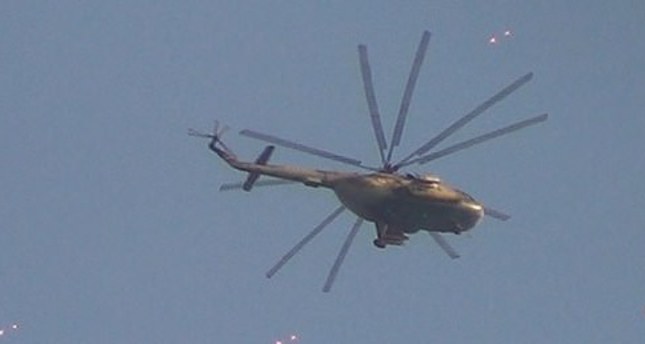 Syrian insurgents captured several government airmen after their helicopter crashed in a rebel-held area of northwestern Syria on Sunday, activists said. The Idlib Media Center and the Britain-based Syrian Observatory for Human Rights said the helicopter went down near Jabal al-Zawiya, some 10 kilometers (6 miles) north of the town of Maarat al-Numan in Idlib province. The British-based Syrian Observatory for Human Rights, which tracks violence in the country, said at least four of the six- man crew were taken hostage by the al Qaeda offshoot, the Nusra front. The United Nations says the Syrian air force uses helicopters extensively to drop barrel bombs – improvised munitions – in indiscriminate attacks that cause widespread casualties in residential areas.
Another airman survived the crash but was
reportedly killed by his captors, and the fate of a
suspected sixth airman is unknown, Abdurrahman said.